Foam Party

Back yard bubble mania is where it is at! OsseoRents brings you a safe, non-toxic, and high-energy foam party!

Out foam is Biodegradable and Hypo-Allergenic and backyard safe! Scent-free, it will not even both the most sensitive of noses!

Looking for a party that can be scaled to the crowd, this is it! We can crank up the tunes to get everyone to dive in and enjoy the fun!

Foam is fun for all ages! Young and old, kids of all ages will have fun!. Looking for a unique way to reveal the gender of your newest family member, let us help!
Foam Party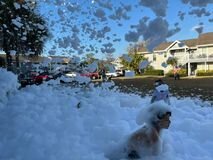 Glow Foam Party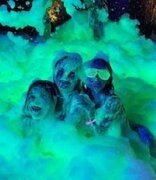 Colored Foam Party