Bone Colored Folding Chair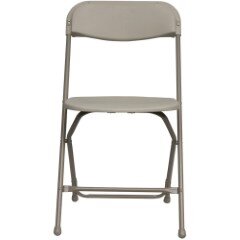 Description
Osseo Rents is your seating solution. We have steel folding chairs to give your guests a comfortable place to sit.
Give Osseo Rents at a call at 715-505-2520 or book online .
Let us bring some bouncy fun to your event, check these out.
Need a tent to place these chairs under? Check them out here.
NOTE: Setup of tables and chairs is not included.
202