20 x 20 High Peak Frame Tent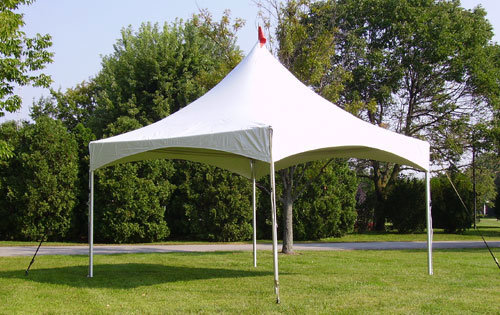 Setup Area: 25 ft x 25 ft
Actual Size: 20 ft x 20 ft
Age Group: 0-100
Description
Introducing the 20 x 20 High Peak Frame Tent, the perfect solution for your outdoor event needs. This versatile and stylish tent is designed to provide ample space and protection against the elements, making it ideal for weddings, parties, corporate events, and more.
Measuring 20 x 20 feet, this tent provides a spacious interior that can comfortably accommodate a large number of guests. Whether you need a dance floor, seating area, or buffet space, this tent has you covered. The open layout allows for easy customization, enabling you to create the perfect setup for your event.
Constructed from high-quality materials, this tent is built to withstand various weather conditions. The waterproof and UV-resistant fabric ensures that your guests stay dry and protected from the sun's harmful rays. Additionally, the tent's fire-retardant properties provide an extra layer of safety.
Setting up the 20 x 20 High Peak Frame Tent is a breeze. With its user-friendly design and included instructions, you can have it up and ready in no time. The lightweight frame allows for easy transportation and storage, making it convenient for both indoor and outdoor events.
Not only does this tent offer practicality and functionality, but it also adds a touch of sophistication to your event. The sleek and modern design enhances the overall aesthetic, creating a memorable atmosphere that will impress your guests.
When it comes to creating a memorable outdoor event, the 20 x 20 High Peak Frame Tent is the perfect choice. Its spacious interior, sturdy construction, and elegant design make it an excellent investment for any occasion. Ensure the success of your event with this high-quality tent that combines style, functionality, and durability.